HomeBuyer Reports in Northern Ireland
17th June 2019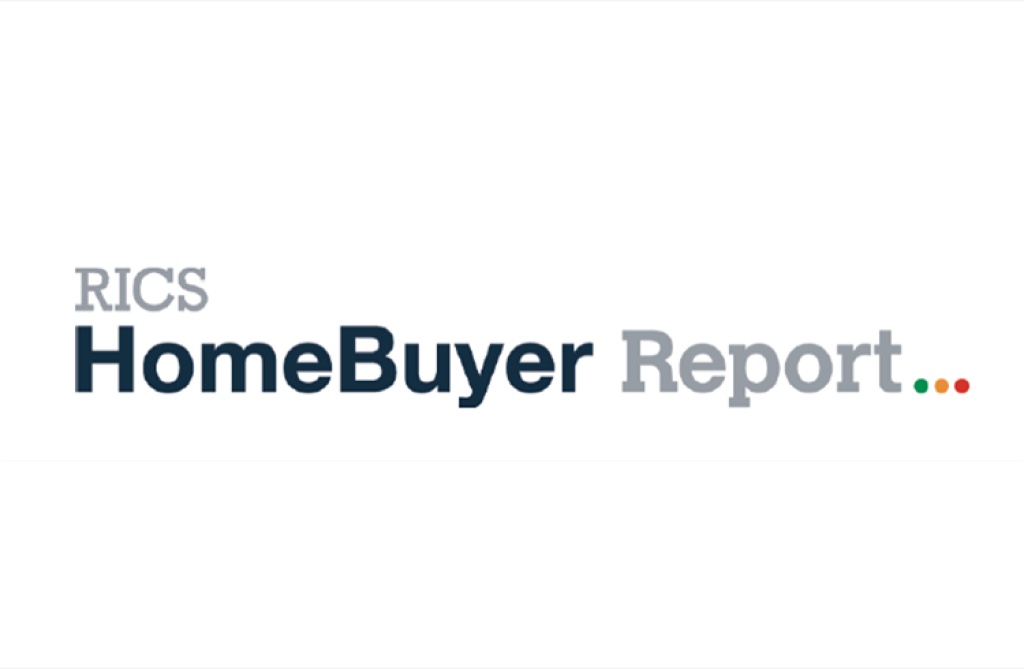 What is a HomeBuyer Report in Northern Ireland?
The RICS HomeBuyer Report, a type of property survey recommended for home buyers, replaced the Home Buyer Survey & Valuation in March 2010, having run alongside it from July 2009. The HomeBuyer Report (HBR) is an up-to-date version of the previous Home Buyers Survey & Valuation and is carried out across Northern Ireland by Bradley NI Chartered Surveyors.

As of 2016, the RICS introduced a new HomeBuyer Report without a valuation. This has the same components as the standard HomeBuyer Report, but without the valuation and reinstatement cost. It now means that RICS members do not have to be registered valuers to conduct surveys and that the market valuation part of the report is now optional - buyers who want to continue using the traditional HomeBuyers Report with the valuation can do so.
The two options:

A HomeBuyer Report with survey: Includes all the features of the RICS Condition Report and advice on defects that may affect the property.
A HomeBuyer Report with survey and valuation: Includes all the features of the RICS Condition Report, plus a market valuation and insurance rebuild costs. It also includes advice on defects that may affect the value of the property.

The Royal Institution of Chartered Surveyors has stated that the HomeBuyer Report is an improvement on the Home Buyer Survey & Valuation due to its more consumer friendly, streamlined format. The HomeBuyer Report was issued as a replacement for the Home Buyer Survey & Valuation, but it is important to note that there are many differences between the two survey types:
A clearer layout, so your will be able to find the details you need more efficiently
An HBR includes a new section dedicated to the energy performance of a property, bringing the report up to date with home buying reform.
Colour-coded, condition ratings of the property are improved and clarified.
The HBR has a more professional, modern design
The HBR can only be carried out by a highly skilled member of the Royal Institution of Chartered Surveyors.
Both the HomeBuyer Report and the HomeBuyers Report Survey & Valuation are considered to be the intermediate level of property survey available, as they are much richer in detail than a basic Mortgage Valuation but less comprehensive and thorough than a Full Building Survey.

The HomeBuyer Report will not detail every single aspect of the building, but it does spotlight urgent matters that have a substantial effect on the value of the property and need attending to or further investigation. It will include all major sections of a property that are visible to the surveyor, so they will not lift up floors or carpets and wiring will not be included.

HomeBuyer Reports are completed in Northern Ireland by Bradley NI's RICS Chartered Surveyors.

If you have a property that is in need of renovation or that you intend to alter, we recommend you commission the more comprehensive Building Survey from a RICS Chartered Surveyor.
What is included in a HomeBuyer Report?
The HomeBuyer Report includes details of:
A current valuation of the property as for the open market (optional as of Autumn 2016).
Background information on the property and location.
An estimate for the cost of re-building the property for insurance purpose.
An assessment of any damp-proofing, drainage or insulation in the building. Drains are not tested.
Condition of the building's timbers and checking woodworm or rot.
Damp test results taken from the walls.
Details of urgent problems which should receive specialist attention before signing a contract.
Details of major faults in easy to get to parts of the property that may affect its value.
Although a summary of the survey will be present at the front of the report and a reminder of the urgent repairs will be at the end, it is always worth reading the report in full. The HomeBuyer Report is easily understood - written in plain English rather than technical jargon.
Condition Ratings
The RICS HomeBuyer Report has 3 condition ratings to evaluate and describe the condition of the property and how urgently it needs repairing. The conditions are defined by RICS as:
Condition Rating 1 – no repair currently needed.
Condition Rating 2 – defects that need repairing or replacing but are not considered to be serious or urgent.
Condition Rating 3 – defects that are serious and/or need to be repaired, replaced or investigated urgently.
What happens if your Bradley NI HomeBuyer Report finds a problem?
Most surveys will find some sort of issue, especially with older properties. It's possible to go with a surveyor when they conduct the survey so you can ask questions about parts of the house which may worry you.

Some of the most common things you should investigate are:
ElectricsIssues with the roofing Central heatingDampStructural problems which may need an engineer

If you find any of these issues you may need to take further action, such as:
Ask the surveyor how much it might cost to fix these issuesGet a quote from a builder/ professional for major works Renegotiate the asking price or ask the seller to fix the issues before you complete on the sale
The cost of a HomeBuyer Report
A HomeBuyer report is well suited for newer properties which are in a fairly good condition. The average cost of a HomeBuyer Report starts from £400. You can save money on the cost of a HomeBuyers report by looking around and comparing different surveyors.

By comparing quotes from surveyors for a HomeBuyer Report you can get a professional inspection at a cost-effective price, as the trained eye of a surveyor will spot those potential issues that you would not be aware of. All of the surveyors on reallymoving.com are regulated by the Royal Institution of Chartered Surveyors.

Why do I need a HomeBuyer Report?
A HomeBuyer Report may seem like another expense, but the benefits are that:
It will give you peace of mind if any problems are identified before you buy a house.
The survey can allow for the reopening of negotiations with the house seller on the price.
You could agree with the house seller that they complete any repairs before you move in.
You may wish to rethink your purchase of that property.
You can budget for any repairs that need to be carried out.
Although both the term 'Home Buyer Survey & Valuation' and the survey type itself have not been used officially since March 2010, the existing HomeBuyer Report is still occasionally referred to as a Homebuyers Survey by individuals purchasing a property.
When searching for the intermediate level of house survey make sure that, if the term 'Homebuyers Survey' does appear in your search, that it is the HomeBuyer Report you commission as this will be conducted by a professional and experienced member of the Royal Institution of Chartered Surveyors.

Other types of homebuyer survey
There are a few different kinds of survey and they all serve different kinds of properties, so it's best to choose the right survey for the job rather than just the cheapest option. Choosing the right survey now can mean saving thousands in repairs later on.
RICS Condition Report
This is the simplest homebuyer survey and covers the basic condition of the property as well as any potential legal problems and major defects. There's no advice or valuation provided in this survey so it's only really used for modern homes that are in a good condition.
RICS Building/ Structural Survey
This is the most in-depth survey and provides you with a detailed analysis of the property's issues and condition as well as advice on defects and repairs. We have a full guide on building surveys which outlines everything that is included.

How do I arrange a HomeBuyer Report in Northern Ireland?
You can arrange a HomeBuyer Report in Northern Ireland by contacting Bradley NI on 028 300 50633! We provide quotes and estimated costs and can complete HomeBuyer Reports in Northern Ireland in less than 2 weeks.